Applications now open for our new Transportation Equity Workgroup!
A key part of our work at SDOT is to make sure people have access to affordable transportation options.  In Seattle, transportation is the second highest household cost after housing, and we know communities at risk of displacement bear the brunt of transportation inequities. That's why, in alignment with the City's Race and Social Justice Initiative goals, we established our Transportation Equity Program in 2017 and are focused on leading with a racial equity framework.
Defining transportation equity…with you!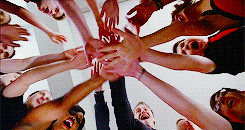 Well, we can't (and shouldn't) do it alone. We need to develop a shared definition, created hand-in-hand with the communities impacted most by transportation disparities. To do that, we're establishing the City's first Transportation Equity Workgroup (drumroll for our latest acronym…TEW), and applications are now open!
We're seeking workgroup members to provide input on a set of recommendations to be considered in the development of a Transportation Equity Agenda, a framework for transportation equity goals and priorities.
Through the formation of the workgroup, we're looking to bring together a diverse group of individuals affiliated with community-based organizations, coalitions or networks from Seattle's racial and ethnic communities. The workgroup will foster community among participants through facilitated engagement and workgroup members will collaborate for one-year to provide community-guided suggestions to inform SDOT's Transportation Equity Agenda.
Who should apply?
We're looking for applicants with personal or professional expertise, and are affiliated with Seattle-King County located community-based organizations, coalitions, and networks from/or serving the following communities:
People of color
People with low-income
Immigrant and refugee populations
Native populations
People living with disabilities
People experiencing homelessness or housing insecurity
LGBTQ+ people
Individuals who identify as girls and women
Youth
Older adults
Individuals who were formerly incarcerated
High-risk displacement neighborhoods
Racial justice, environmental justice, and/or transportation justice-based organizations
Underrepresented and under-resourced human service providers and community-based organizations
We're also looking for applicants with personal or professional experience with transportation programs, including knowledge of challenges and successes of transportation access in the community. In addition, applicants should understand the impacts of institutionalized racism and race-based disparities on communities of color and have an interest in working to eliminate these disparities. If you have additional questions about the application process, check out our Frequently Asked Questions page.
How to apply + where to learn more.
If you're interested in applying or looking for more info, head to our Transportation Equity Workgroup page. You can apply now through February 22, 5:30 PM. Application materials to submit include a nomination form from your affiliated community-based organization or agency, and the nominee's responses to six application questions. If you have any other questions, email transportationequity@seattle.gov or (206) 684-5142.
Join us in person on Jan 31.
We also invite applicants to attend an upcoming event to learn more:
What:  Transportation Equity Workgroup learning session
When:  Thursday, January 31, 1 – 3 PM
Where:  Rainier Beach Library (9125 Rainier Ave S)
Transportation Equity Program staff will be on hand to answer questions about the application and workgroup process. We're looking forward to getting this workgroup started and kicking off 2019 with a commitment to community engagement!